Monday, April 18, 2022
Gesture of Water
The Gesture of the Water was available for visitors to receive, at Our Lady of Lourdes Parish Hall, during Holy Week. Many came from all over Florida and from other states. Four stations were originally set, but because of the volume of people that came, it was expanded to eight stations.
During the Gesture of the Water, the participant first says a prayer, offering their intentions for healing of the body, mind, and spirit. Next the water is poured into their hands for washing. Then, the water is received for the face and other parts of the body that need healing. Finally, the water is poured to sip.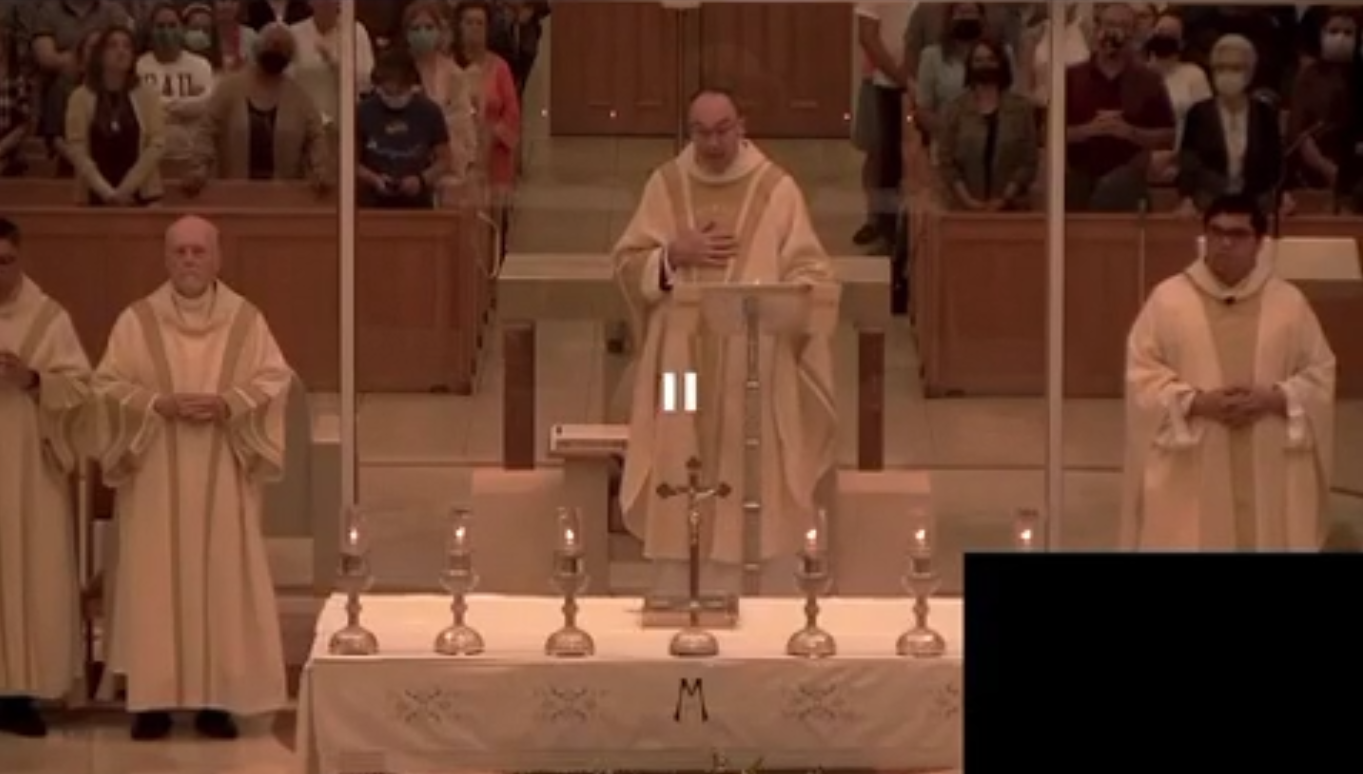 Monsignor Schwanger thanking all who volunteered to administer the Gesture of the Water.
April 18, 2022
Mass of Departure for the Relics of St. Bernadette.
Monsignor Schwanger celebrated the Mass of Departure of St. Bernadette on Easter Monday morning.
"All that happens through Lourdes happens because we are drawn into the heart of Christ... Christ lives in us, and there is healing and life to be found in Christ. He fills us with joy in His presence."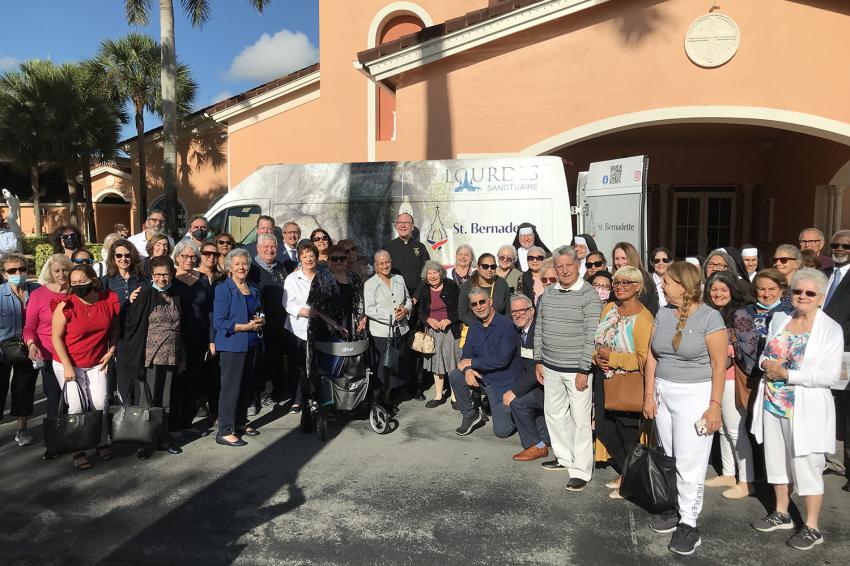 Click here for more images.